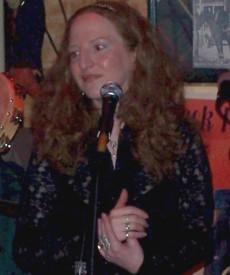 Susan Cates
Vocals, Flute, Whistle, Bass Guitar (& Feet of Flames)
Susan has been singing and playing flute for two decades, eventually adding tin whistles and the Celtic harp. She has maintained a strong attachment to Old World Celtic lore and music since childhood, while still being influenced by the newer generation of Celtic music. As Sgian Dubh became more electric, Susan felt that the band was the perfect opportunity to let out her inner Celtic punk-rocker! She is currently pursuing a Masters Degree at UGA.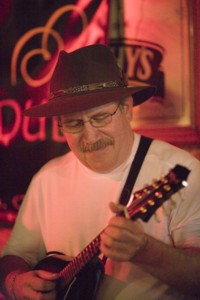 Ray O'Connor
Mandolin, Tenor Banjo, Guitars, Bass Guitar
Ray has played various genres of music for over 40 years, and was a charter member of Atlanta's rock'n'rolling The Ultrasonics. His primary influences and experience have been in rock, blues, folk, bluegrass and country. Ray is currently adding the octave mandolin to his repertoire. Although he claims that he doesn't sing, we've seen his lips moving on at least one song!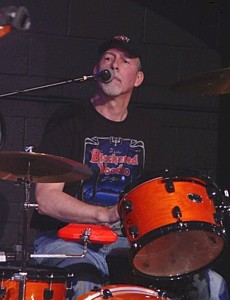 Bruce Roberts
Whistles, Drums & Percussion, Harmonica, Technopipes, Vocals
Bruce played trumpet in his early years, but took up the drum kit in college, better matching his love of rock. Along with Ray, he was a charter member of The Ultrasonics. Over the years he added additional percussion instruments (bodhran, ashiko, djembe, doumbek), and began playing whistles when he was bitten by the Celtic bug. Bruce also dabbles with electric bagpipes, the Irish flute and his set of Scottish Smallpipes.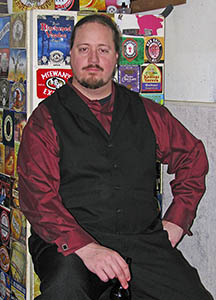 Mike Quigley
Acoustic & Electric Guitars, Vocals, Percussion
Mike (aka Quigley) has played guitar ever since he picked one up to impress a girl. The girl is long gone, but Quigley's love for music remains. He has performed with many groups over the years. From early bands, to Penn State's alternative original rockers 39 Fingers, to the Renaissance Folk group Tenpenny Travelers, Quigley always enjoys a new experience. He enjoys exploring his Celtic roots and adds new twists to the rich Celtic brew known as Sgian Dubh!